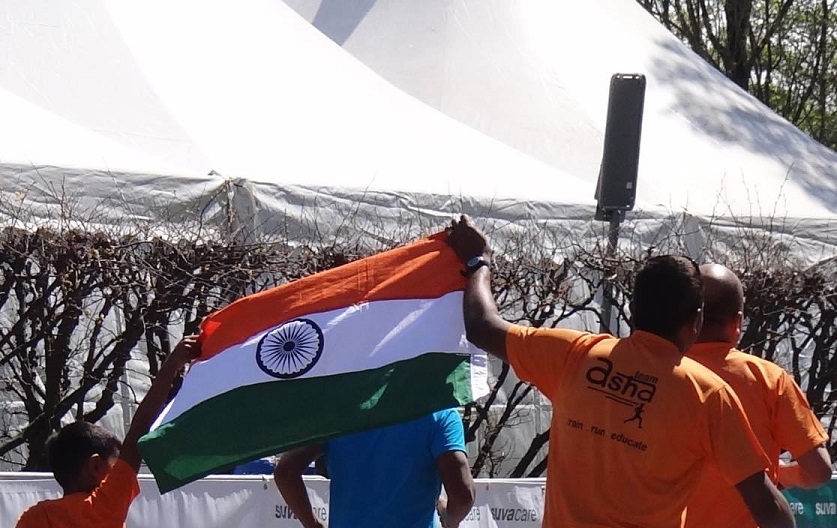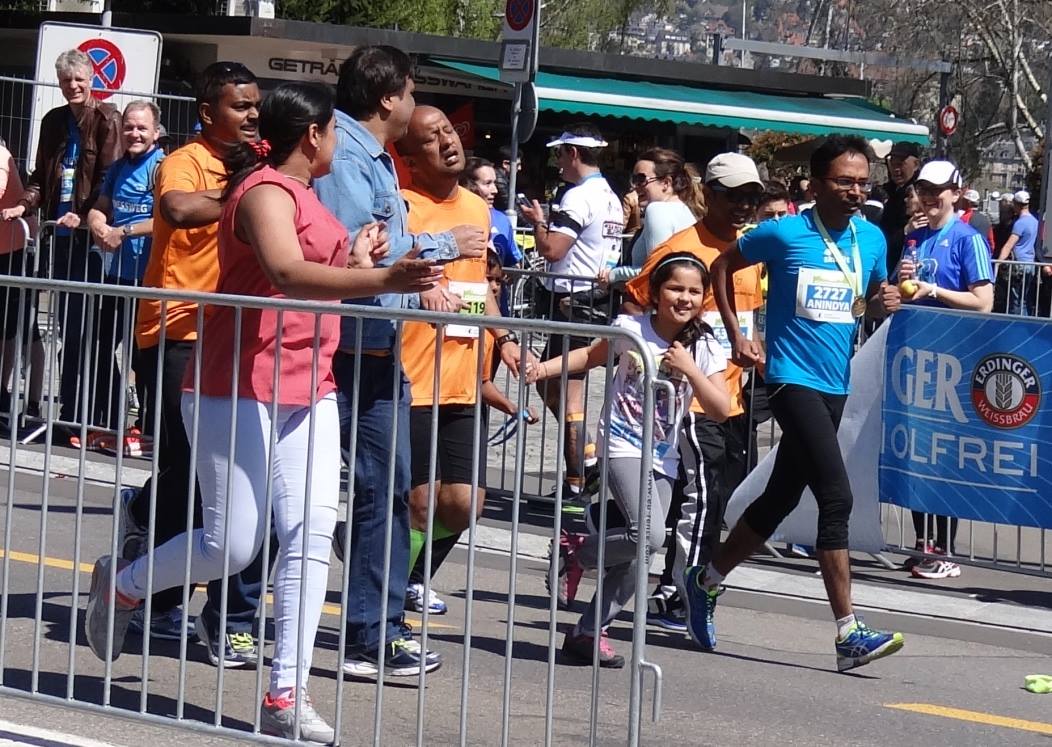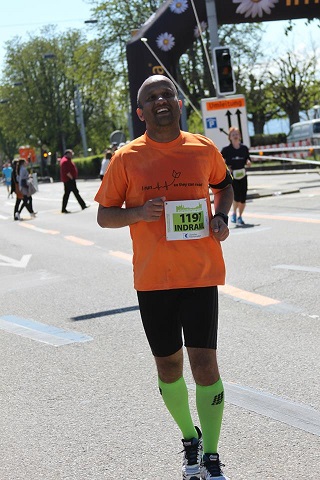 Zurich Marathon (19th April 2015)
This is what I wrote on my FB post after my 1st 42.2. Km race.
"My first full marathon-running along the lake of Zurich. Why on earth people do this? Why did I do this?
In the last 24 hours, I came to this conclusion- sheer craziness. And if someone out there wants to tell me that running these 42 km is fun. Come over, we need to do some talking. Around 35 km or so as I reached the water aid station I asked the person serving fluids "Why am I doing this?" The gentleman replied "You are not the first person to ask me this. Just keep going". Like a senseless guy, I listened to him and kept experiencing pain with every step. The end seemed endless. Where the heck is the finish line?
Then, I saw some orange t-shirt guys- they shouted Go IB Go.."Oh this means nothing to me" I said to myself. Where is the finish line? I took my daughter's hand. My other hand was shared by Rajesh or Anindya or Sudesh. I was even asked to hold the Indian flag.… and we crossed the finish line. I will never ever run this distance again. This thought came to me after 35km and 24h after the run, I still hold the view. But I am wondering what to do - I have already registered for Jungfrau marathon? Need some good friendly advice :)-

Thanks to all the orange t-shirt guys- Team Asha and all the friends. Guys you are one big family. Love you and respect your efforts. When I think that my run can educate a child - it makes me feel good. Thanks to all who donated. Your support is well appreciated. You can still donate:)-
Thanks to Asha Zurich and WYOP for helping all the runners. Btw: the date for next zuri marathon is announced. It is on 24th April 2016".