Indranil (Indi) is running marathons to raise money for education of girls.
About the Project
Each year some girls will be selected and financial support will be given so that they can continue their higher studies. The girls will be supported till they get a job. The selected girls would be those who would complete their class 10th.
Right now I have decided to support the girls from the rural mountain school Nirpeksha Abhilasha.- "one's heart's desire, without any expectation" - was born out of the deep desire to bring the light of good education to the rural children, who are deprived of it, due to financial or other constraints .The School was established on 14th June 2001 with 17 children by Ms Madhu Khati. The school provides free education, as well as books and uniforms, to the village children, and is affiliated to the Uttarakhand Board of Education.
This school is located in Almora, Uttrakhand, India.
Here is the profile of 5 girls those who would be supported. In the photographs, the girls are wearing the school uniform.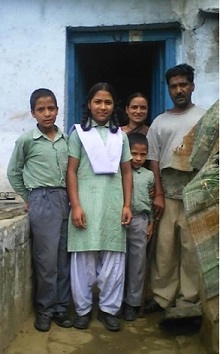 Renu Rawat - daughter of Mr. Deewan Singh Rawat & Mrs Geeta Devi.
The father works as a daily wage worker, with an income of Rs 2000/-. The mother is a housewife. Renu helps in the house by fetching drinking water, cutting fodder for the animals and cooking.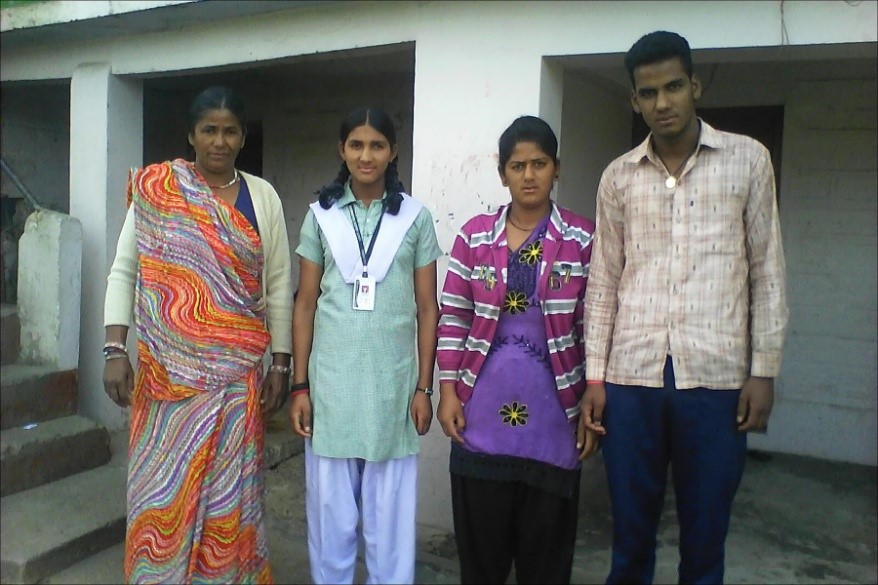 Kiran Rawat D/o Late.Mr. Mohan Singh Rawat & Mrs Nandi Devi .
Kiran's father passed away when she was young leaving her mother to fend for the family. Her mother supports the family of four daughters and a son by cooking food under the mid-day meal scheme in a nearby school by which she earns a meagre amount of Rs 1200/-. Kiran helps in the household chores after coming back from-school . This leaves her with no time to study at home.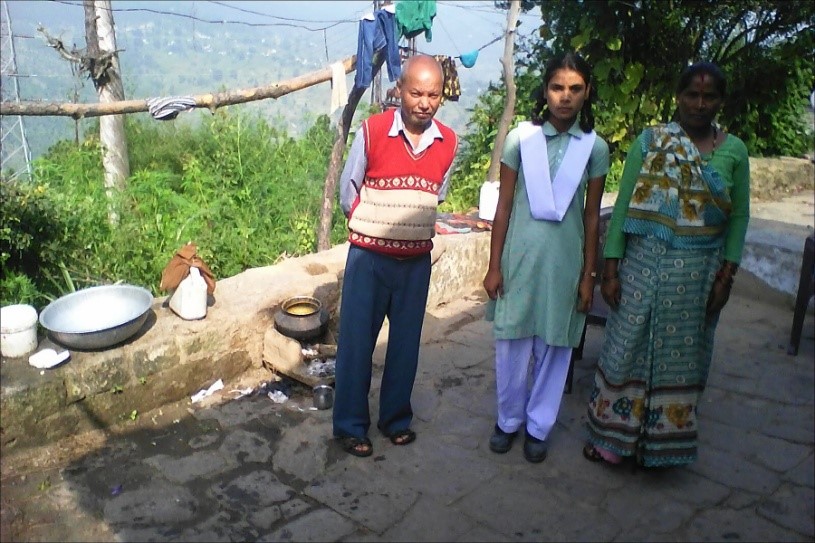 Kanchan Latwal D/o Mr. Prem Singh Latwal & Mrs Rama Devi.
Kanchan's father earns his living as a daily wage labour and earns about Rs 3000/- per month. Her mother is a housewife. Kanchan cooks food, fetches drinking water, takes the animals out for grazing at the time when she is at home.
---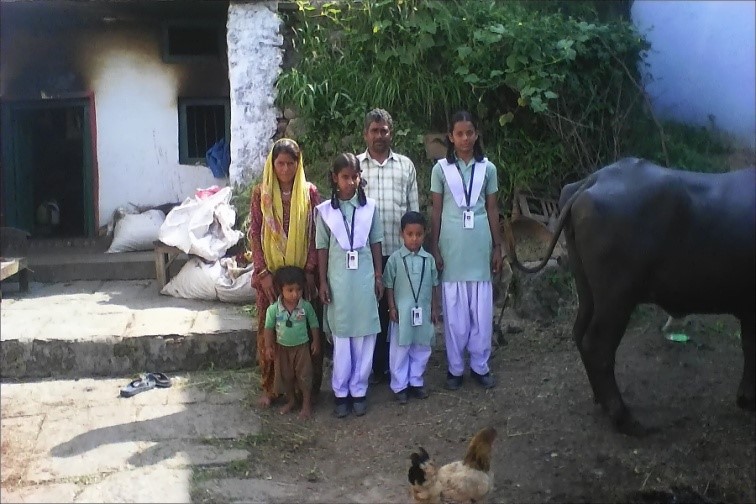 Neha Arya D/o Mr. Shyam Lal & Mrs. Rupa Devi
Neha's father unfortunately had an accident which left him disabled and unable to walk properly, hence he is unemployed. Her mother manages the affairs of the family on a meagre income of Rs1200/-, which she earns as a daily wage labour. Neha has to assist her mother with the cooking, fetching of drinking water, washing clothes.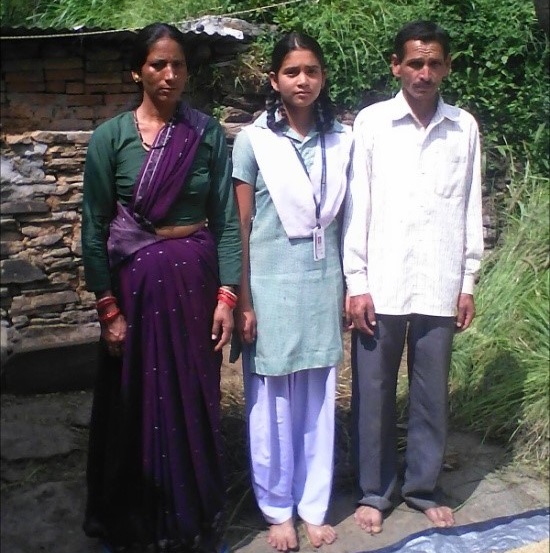 Soni Arya D/o Mr. Prakash Arya & Mrs. Champa Devi
Soni's father supports the family working as a tailor in a tailor's shop, and he earns Rs 2000/- per month. Her mother is a house wife. Soni goes out for fetching water and fetching firewood.
How you can help?
- You can support costs for one girl.
- You can make a general contribution for all the girls.
You can either make a direct donation to the school account mentioned below or you can write to me at indranil@indirun.com
---
Please make a donation:
In favour of
Nirapeksha Abhilasha
Bank
Indian Bank (branch Almora)
Branch
Almora
Account Number
6004864850
IFSC CODE
IDIB000A148
Please mention in the comment: For Indirun Girl Project